Cleanse+

5 sticks of individually wrapped Cleanse+ powder in Lemon-Lime. When you need a quick and effective gut reset, Cleanse+ is here to help you 'go'!

This great-tasting herbal formula was designed to promote the healthy elimination of build up in your intestinal tract and support the absorption of beneficial nutrients. Taken over the course of 5 days, the Lemon-Lime Cleanse+ drink mix can be part of your Detox Program or an as-needed gut reset.

Read More

Read Less

View Details

Hide Details
Free Shipping
on orders over $150.
30-day Money Back Guarantee
Directions
Empty the contents of one stick into 10 or more ounces of cold water and mix well. Drink Cleanse+ quickly in one sitting, and take for five consecutive days in the AM before eating. Be sure to drink plenty of water throughout the day.
Benefits
Give your gut a reset without becoming dehydrated
Support the repair of your gut while flushing out toxins
Nourish your microbiome and set the stage for optimal nutrient absorption
View Supplement Facts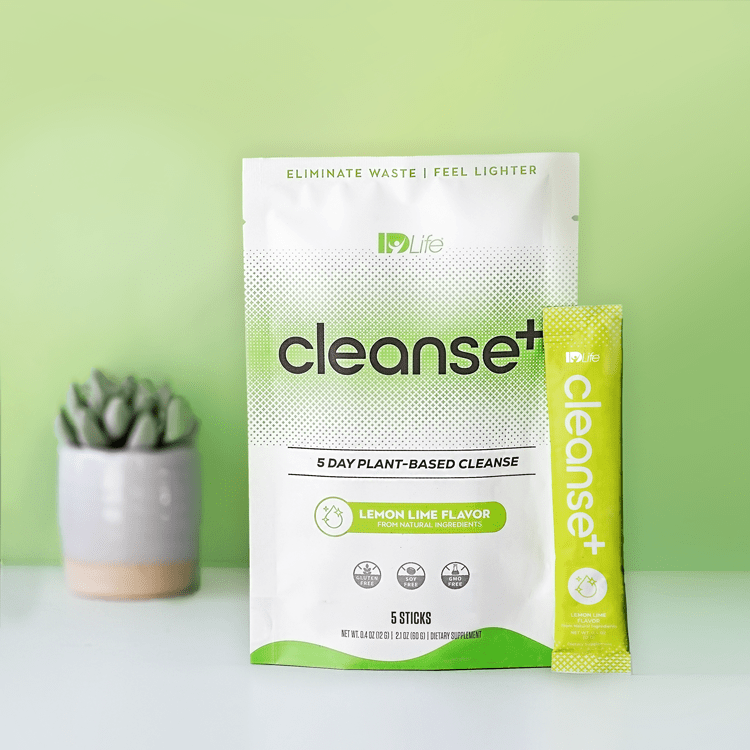 Frequently Asked Questions
How is this different from the Detox Box?
Cleanse+ is a flavored drink mix designed to support intestinal health. It is taken over the course of 5 days, and is included as the first phase of the Detox Box program. This cleanse is an herbal maintenance and support product which helps clean your gut.
Do I need to take this with the Detox Box?
Cleanse+ is included as part of the Detox Box but can also be taken on its own, as needed. This is a great product when you are in need of a quick reset to get back on track!
Will I be running to the bathroom with this product?
While Cleanse+ is not an intense intestinal cleanse product, you may feel the effects quickly and should plan your 5 day Cleanse+ appropriately. Consult your physician or a healthcare professional with any specific questions or concerns.
This product is effective for most adults. If pregnant, nursing, or taking medication, consult your physician or healthcare provider. Cleanse+ should not be used by children.
Do I need to take it as directed?
For the best results, follow the suggested use. Cleanse+ should be taken with water, once daily for 5 days. It is recommended to increase your water intake while using this product.